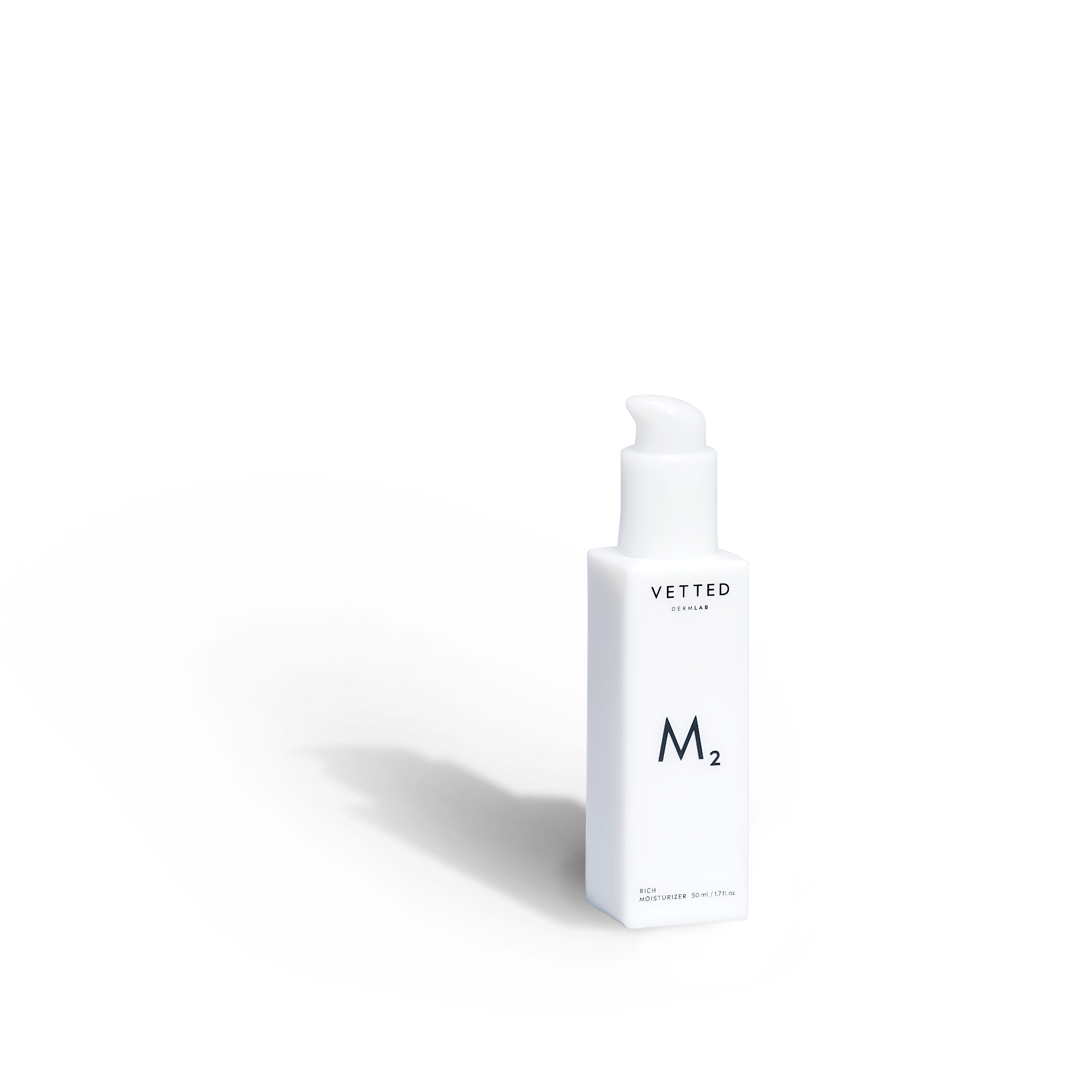 M2 Rich Moisturizer is a restorative cream designed for deep moisturization for maximum daytime or nighttime hydration.
Find out what makes Vetted, Vetted.
We are redefining clean. Our ingredients are science-backed, ethically sourced and truly hypoallergenic.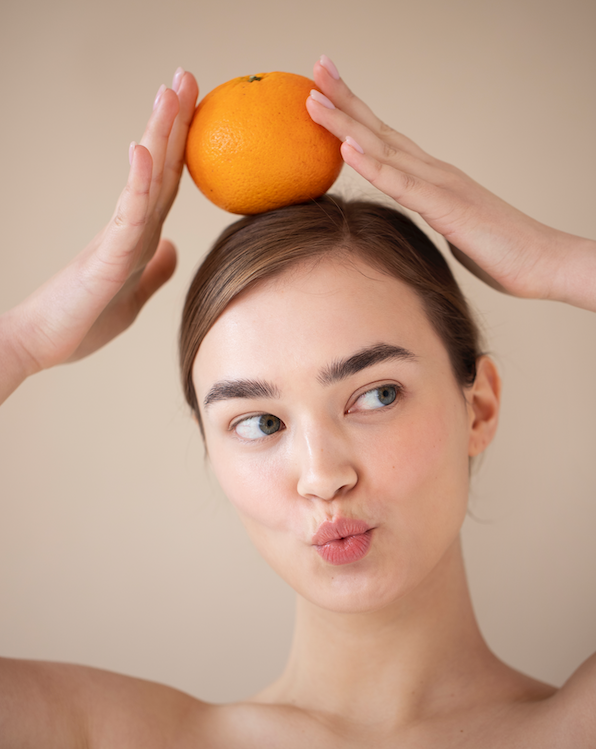 Our product standards:
Our formulations were designed by our dermatologists. Every ingredient is carefully selected using the most up-to-date scientific evidence on efficacy, irritant, and allergenic potential.
We exclude ingredients that are known endocrine disruptors or for which there is credible evidence of concerning health or environmental toxic effects.
Our products don't have any fragrances or fragrance cross-reactors. 
We don't include any ingredients that are common (or uncommon, for that matter) causes of allergic contact dermatitis.
All of our products undergo repeat insult patch testing. There are no reports of irritant or allergic reactions with testing of our formulations. 
Phthalates are known endocrine disruptors. We don't include any phthalates in our formulations and we package our products in glass (which does not leach phthalates). 
We do not test any of our formulations on animals. 
All products are packaged in recyclable glass bottles.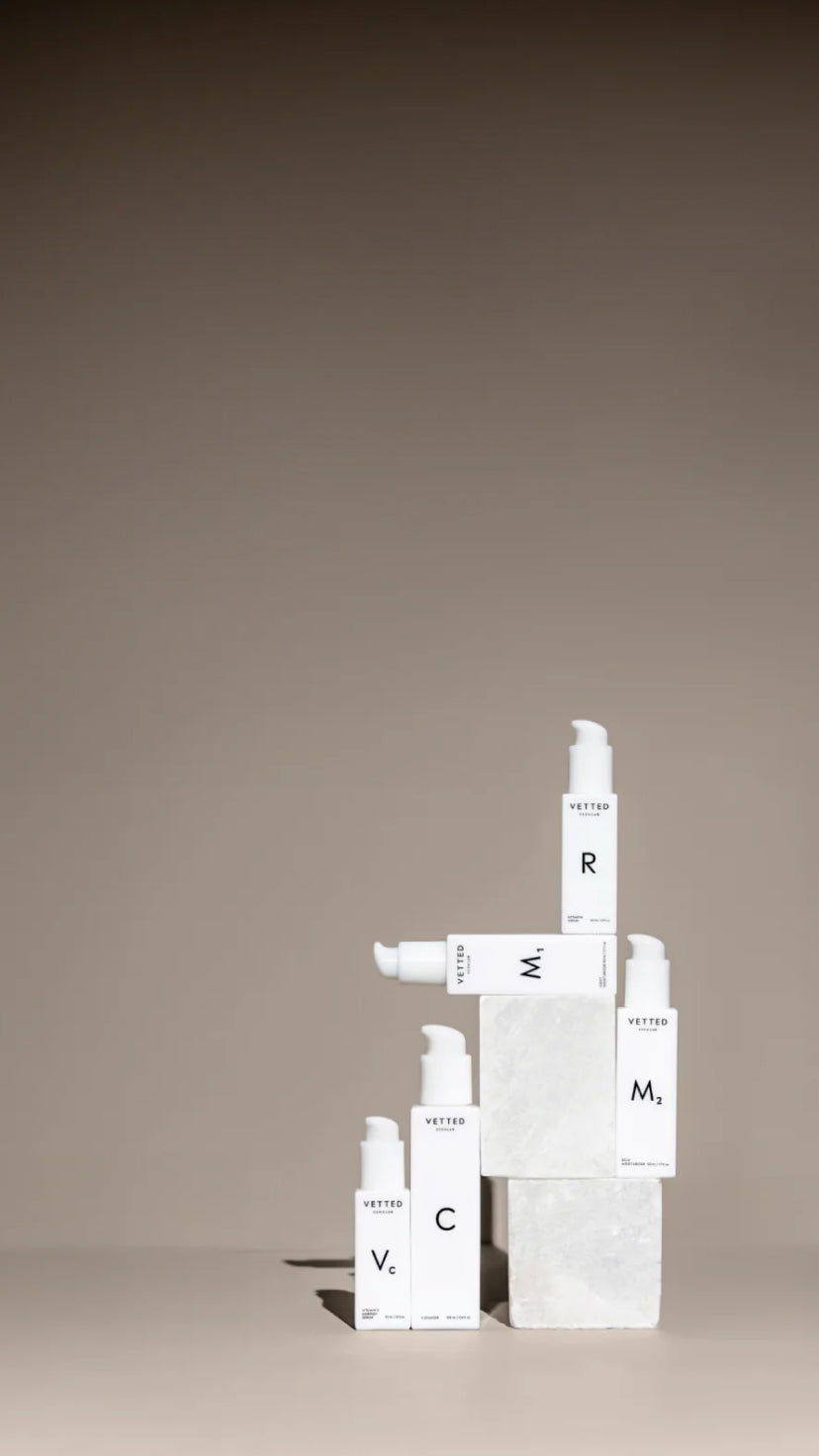 Subscribe to our emails
Be the first to know about new collections and exclusive offers.